Cincinnati Athletic Field and Sport Facility Design Consultants
Design with confidence. Simplify your design process.
At Sportworks, we pride ourselves in being industry leaders in shaping the landscape in which we play. Our team of sports engineers and landscape architects has designed over 300 athletic fields and campus facilities in. We help you craft a game plan that avoids project delays and extra costs while getting you to the finish line as fast as possible. 
As a division of The Kleingers Group, we have a deep bench to tackle even your largest projects – but don't worry, you'll work directly with our athletic design experts who spend their days thinking "sports." There's no hurdle we can't overcome; build your first-class athletic facility with us today.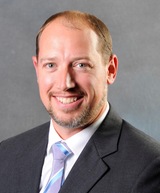 We had a great experience working with Kleingers on the replacement of our natural grass soccer field.  I am particularly impressed with their ability to guide their client through an educational and thorough design process.  The end result is a well vetted, financially efficient and owner oriented solution."
Get the ball rolling. Schedule a consultation:
From high school to collegiate to professional sports fields and courts, Sportworks Design has the experience and knowledge to simplify your next project.