Cincinnati Field and Court Design Consultants
Design with confidence. Simplify your design process.
We've designed more than 300 athletic design projects and encountered every possible "what if". Our experiences help you avoid the pitfalls that can cause project delays and extra costs.
Ensure your next project runs smoothly so you can focus on delivering a first-class athletic facility.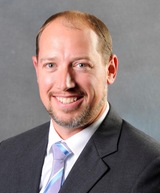 "We had a great experience working with Kleingers on the replacement of our natural grass soccer field.  I am particularly impressed with their ability to guide their client through an educational and thorough design process.  The end result is a well vetted, financially efficient and owner oriented solution."
Get the ball rolling. Schedule a consultation:
From high school to collegiate to professional sports fields and courts, Sportworks Design has the experiences and knowledge to simplify your next project.