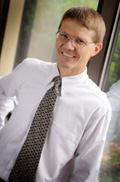 Craig Honkomp has a genuine interest in the synthetic turf community. As a fan of local sports teams, he has spent many days on the sidelines. He has seen first hand how field performance plays a part in team performance and player safety. Most recently, he and the rest of the Synthetic Turf Council's Performance Guidelines Committee worked to set new regulations for synthetic turf fields to promote player safety.
His expertise in the area of synthetic turf has not gone unnoticed by others in the industry. This fall, Craig was nominated to join the Synthetic Turf Council's 132 member Board of Directors. Members will place their votes prior to the annual membership meeting in Dallas, Texas, where the winners of the elections will be announced.
Congratulations, Craig!