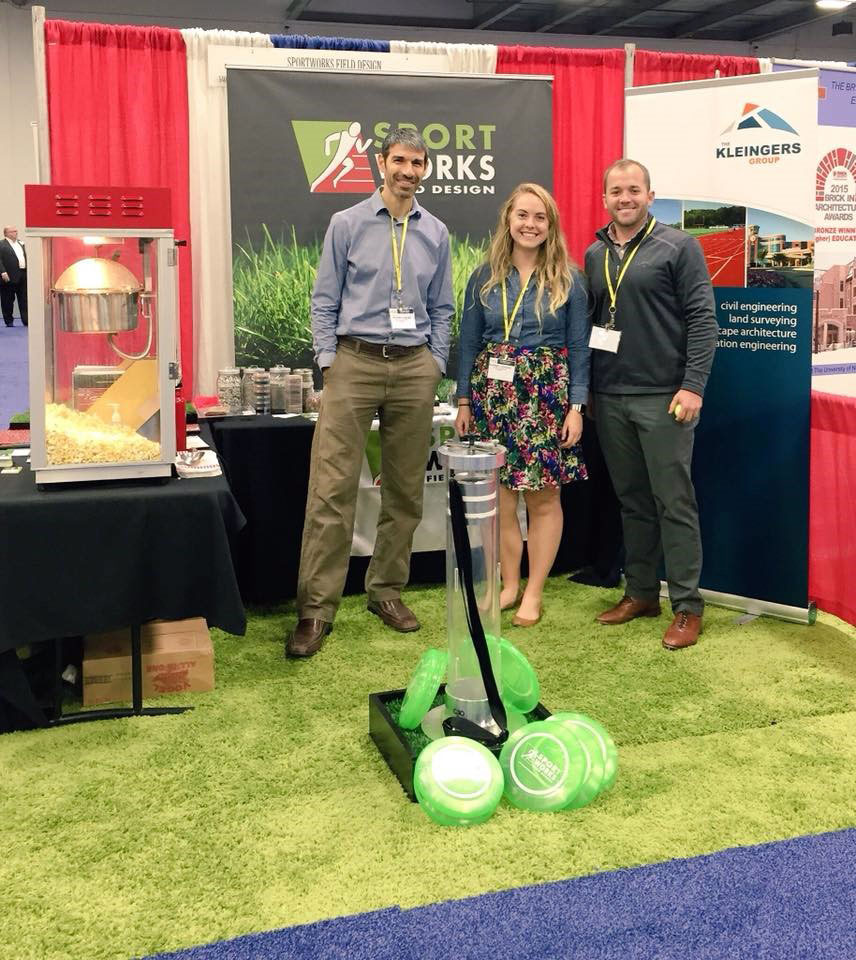 Our Background is Engineering and Design.
Our Passion Is Sports.
Sportworks Design helps you build the athletic facility YOU want. Whether your challenge is fitting multiple fields on a small site, evaluating the hundreds of turf and track options, or bringing an old field that refuses to drain back to life, we've been there, done that, and are ready to share our know-how with you.
As a division of The Kleingers Group, we have a deep bench to tackle even your largest projects – but don't worry, you'll be working directly with our athletic design experts who spend their days thinking "sports."
We Play on a National Field.
At Sportworks, we pride ourselves in being industry leaders in shaping the landscape in which we play. We prioritize understanding the intricacies and science of athletic fields and have the experience to prove it.
Synthetic Turf Council
Sportworks representatives have:
Sat on the Board of Directors for 4 years (max allowed by by-laws).
Drafted and written guidelines for industry standards.
Served on numerous task forces
Been members since 2009
Served as Chair of the Education Committee
Served as Treasurer and Vice Chairman of the Executive Committee
Served as Chair of the Program Committee
Served as Chair of the Advocacy Committee
American Sports Builder Association
As a member of ASBA, Sportworks has:
Members since 2011
Served on the Design Professional Articles Task Force
Served on the Turf Technical Committee
Served on the Board of Directors
Won the Distinguished Multi-Field Facility Award
Won the Outdoor Tennis Facility Award
Won the Distinguished Single-Field Facility Award
SportsTurf Managers Association
As a member of STMA, Sportworks has:
Members since 2018
Member of the Advocacy Committee
Presented on synthetic turf specifications
Civil
Engineers
First and foremost, fields are about shaping the land. That's what a civil engineer does best.
Landscape Architects
Create an experience from the moment players, fans and visitors step foot on the site.
Land
Surveyors
Start with the best possible information to create the best possible design.
3D Laser
Scanners
New technology takes standards – including field planarity – to new levels.
Learn more about our sister company: TrueScan